Taos Properties Real Estate is proud to support our local community.

Taos Center for the Arts
The Taos Center for the Arts draws on its history as a dynamic leader for arts collaboration and partnership. Originally established by a group of working artists in 1953 and situated in the heart of Taos, the TCA serves and engages Northern New Mexico communities. With a 275-seat theater and two galleries, the TCA curates culturally relevant films, art exhibitions, and live performances as well as provides local, regional and internationally renowned artists, thinkers and performers the space to inspire creativity and foster a thriving love for the arts.

Taos Community Foundation
One of the main goals for Taos Community Foundation is helping citizens meet basic needs in order to ensure that all residents can attain, maintain and sustain self-sufficiency. TCF and our partners also plan initiatives for education and information access, creating a firm foothold and making possible the step-up for individuals and families to think and do differently, and thereby to contribute to positive change in the communities.
Women Give – Taos
Women coming together to collectively focus on the unique needs of women and children in our communities.
Women Give – Taos Initiative asks women with power, in all its forms (financial, philanthropic, social, leadership, voice, influence and access to networks) to take action, step forward, join together in learning, and actively engage in strategic philanthropy. Applying a 'gender lens' is to take into account how gender norms (and biological differences) affect women and girls, as well as men and boys, when assessing funding opportunities. Countless studies have shown us, that when women and girls thrive, so do communities, countries and the world as a whole.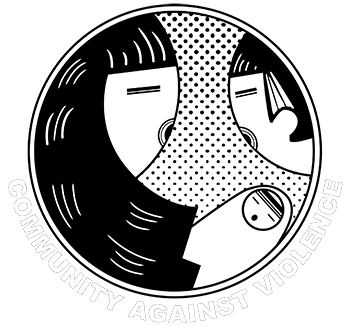 Community Against Violence
CAV offers a 24-hour confidential crisis hotline (575.758.9888) for people who have, or are, experiencing domestic & sexual violence. If you or someone you love needs help, call us.
CAV provides legal & medical advocacy services, counseling & support groups, children's programs, community prevention and outreach programs, and are able to provide information & resources for those in need. CAV also has on-site an emergency shelter for adults and children, and offers short & long-term transitional housing programs.
All services are free & confidential.
For more information about CAV, go here.
Harwood Museum of Art
The Harwood Museum of Art brings Taos arts to the world and world arts to Taos.
The mission of the Harwood Museum of Art of the University of New Mexico is to collect, preserve, exhibit and interpret the arts, especially those created in, inspired by, or relevant to northern New Mexico. The museum advances the University's mission and engages diverse audiences by stimulating learning, creativity and research through exhibitions, programs and publications.

Bridges
Bridges was founded in 1997 on a simple idea—to expand college access for people of all ages, with an emphasis on students who are from the first-generation in their families to seek higher education.

The Paseo
The Paseo is a 100% free art festival dedicated to bringing the art of installation, performance and projection to the streets of Taos, New Mexico. The PASEO @ Taos Fall Arts Festival, transforming the Historic Downtown Taos September 23rd & 24th, 2016
PBS New Mexico
PBS New Mexico, New Mexico PBS' Mission is to inform, engage, educate and connect New Mexico's diverse communities, reflecting their interests and needs through quality programming, services, and on-line content that can be accessed anytime, anywhere
TCAR Scholarship Fund
TCAR Scholarship Fund, In Honor/Memory of: April Schaefer

Realtors for Habitat
Taos Properties Real Estate with The Taos County Association of REALTORS® (TCAR) supports the initiatives and projects of Habitat for Humanity of Taos, and has established this specific campaign and fund raising project to help Habitat for Humanity of Taos complete their new office building at 504 Salazar Road in Taos. By Assisting Habitat for Humanity of Taos complete their office building, TCAR is assisting them in freeing up other funding and volunteer resources to work on their primary mission… providing affordable housing to those in need. Click here to learn more about Habitat for Humanity of Taos.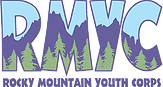 Rocky Mountain Youth Corps
Rocky Mountain Youth Corps engages young people in the outdoors, inspiring them to use their strengths and potential to lead healthy, productive lives. We teach responsibility for self, community and environment through teamwork, service and experiential education.

Taos Art Museum
Taos Art Museum opened in 1994. Eight years later it moved to the beautiful and historic Nicolai Fechin home. The Museum is dedicated to the art of early twentieth century Taos. The museum is housed in the studio and home that artist Nicolai Fechin built for his family between 1927 and 1933.