Search the property you're looking for
Heard around town:
"
We'd recommend Lisa to anyone! She's organized, flexible, thoughtful,
pleasant and incredibly knowledgeable. Additionally, she and John work very
well with the other realtors, mortgage brokers and title companies we needed
to coordinate with. Five stars across the board!

"
The home buying experience provided to my wife and I by Taos Properties was wonderful. While searching for homes in Taos, Lisa was very welcoming and knowledgeable about the area, being able to provide valuable insight about specific neighborhoods and properties. Once we found our desired property, Lisa was very thorough, honest, and timely through the rest of the process. Through Lisa, we were also able to find a great lending agent in Taos through which we were able to secure the financial part of the experience. I would highly recommend using Taos Properties to find your dream home in this great town.
"
Taos Properties went above and beyond, in the entire process.
Most helpful was looking after the details of documents needed and absolutely great follow up. I would highly recommend them as the go to source in TAOS! Cheers, One Happy Client
"
Lisa is a joy to work with! She is friendly, sensible, and responsive. Lisa marketed my property beautifully and took care of a number of challenging aspects of my sale without missing a beat. I would gladly work with her again.
"
Lisa was the absolute DREAM! As a first time home buyer she made me feel comfortable, knowledgable and stress-free during the buying process. Lisa knows everyone in the Taos area, she is unbelievable responsive and always had my best interest at heart! I cannot recommend Lisa highly enough!!
"
The longer I work, the more I really appreciate people who are incredibly skilled and professional in their roles. The longer I live, the more I value and lean on people who are kind and trustworthy. We immediately felt comfortable from the first exchange on this incredible journey. Lisa and John's years of serving this community have built an invaluable base of knowledge for this area. But, what makes Lisa and John stand-out is their passion and love for this community. They are deeply invested in this sacred and magical place that is Taos. They play a formative role in shaping this community. As much as they are invested in this town, they will be invested in your journey too. We are filled with gratitude to start down our new path. Lisa and John were to first to take our hands and show us the way.Very Sincerely,Kay
"
Lisa guided me through the maze of my first home purchase like a seasoned pro. She was patient, answered all my questions and provided sound advice. Efficient and always quick to respond, she worked magic to enable a close in just 3 weeks. Lisa was easy and fun to work with and the process went smoothly without a hitch!
"
We highly recommend working with Lisa if you are looking to buy in Taos. She was professional, responsive and easy to work with. Her local knowledge was extremely useful in demystifying the process of buying from out of state, and her advice ensured our offer was accepted and that we saved a ton of money in the process. 11/10 would recommend.
"
From the moment I reached out to Lisa, she was warm, involved and attentive. She really took the time to listen to what I wanted my dream home to be and searched with me until we found it. Doing this search across the country, Lisa went above and beyond FaceTiming me to make sure I got exactly what I wanted. She guided me through every step along the way to my closing, including my first day in Taos showing up to finally meet in person! Lisa's knowledge of the area, her personal investment and commitment to her clients make her an above and beyond agent.
"
Within a short time of working with Lisa, we had a buyer who offered us our asking price. We closed on time and had the money wired to our account just days before the economy headed south. I could say we were lucky. But luck had nothing to do with it. Our good fortune was the outcome of Lisa's many years of real estate experience here in Taos. She knows how to price a property, how to negotiate fairly and to keep the process moving along one informed yes at a time. Many, many thanks to Lisa and her team at Taos Properties.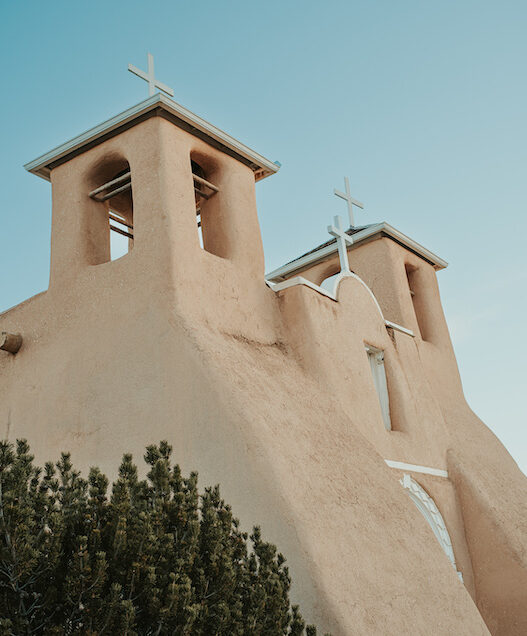 In Taos: Views are abundant & so are the lifestyle choices
Taos Properties maintains an extensive inventory of southwestern homes — including adobe homes, ski & mountain properties — as well as undeveloped land, ranches and exceptional commercial properties. Are you called to mountains, mesas or downtown living? We can help connect you with the home or land that best suits your unique lifestyle.
Why Taos?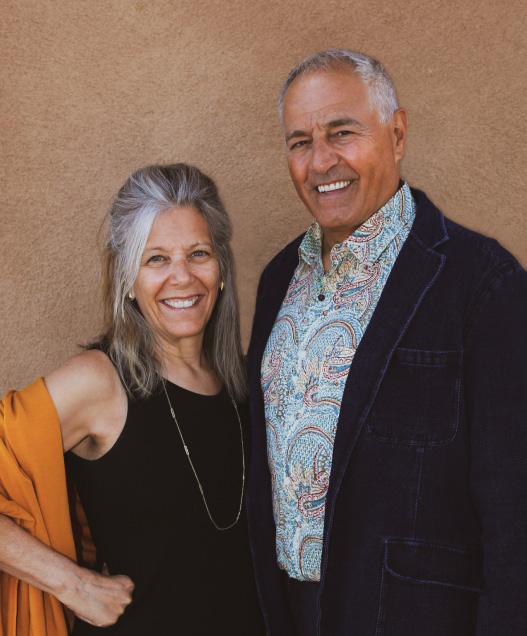 Boutique Real Estate in the High Desert
With over three decades of real estate and community expertise (we raised our children here!), we understand how critical it is to build and foster relationships. Our diligent approach to real estate is a matter of principle for our team. We know, when it comes to buying a home or land, every detail matters.
About Our Process