Search the property you're looking for
Heard around town:
"
Lisa was patient enough to work with us for a year and a half to find our awesome horse property in Arroyo Hondo. Our search was unusual in that most of it took place during the pandemic, and Lisa was still able to schedule showings for all properties we were interested in. Lisa guided us to property we needed, helped us through the mortgage process, referred us to vendors, and made the process easy for us. We love Taos, the property, and can't wait for the opportunity to spend more time there.
"
The team at Taos Properties was great during our exploration for our new house in the Taos area. Lisa was a wonderful person to work with during our search. She was thoughtful, encouraging, informative, and truly wanted to help us find the right house based on what we stated was our need and desire. Lisa's continued assistance and insight to the market provided tremendously to our move to the area. She was always available to answer our questions and provide us with houses to review. We will always remember her support and honest review of what to expect. She and John, both, helped us throughout the process of finding our new home. Thank you to the team at Taos Properties.
"
We knew we wanted to buy a property in the Taos Ski Valley, but living in another state, we worried about how we'd manage the process. Lisa and John Cancro of Taos Properties held our hand at every step. They sent videos, photos, answered all our questions and made the entire process of finding the perfect investment property painless. Cheers to the Cancros for helping us achieve our goals.
"
During the Covid-19 Pandemic, we came to stay in Taos for two weeks to escape the city, Los Angeles. My partner fell in love with Taos, New Mexico and we went house hunting with John, who was helpful, knowledgeable and extremely dedicated to helping us realize our dream. Thanks to Taos properties, we have made our home in Taos, a magical place.
Thank you John and Lisa.
"
We have purchased and sold 4 properties using Taos Properties Real Estate. Our Agent Lisa is a dream to work with. She has an amazing work ethic, attention to detail and follow through that is second to none. Lisa is extremely knowledgeable about both the commercial and residential real estate markets in Taos County. She spent the time and effort needed to learn and understand what our needs were and then was able to find us exactly what we were looking for in all our properties. The service was highly professional but also very personal. Being new to New Mexico and to Taos, Lisa not only helped ease the transition with her ability to "get things done" but in the process she also introduced us to all the beauty, services and amenities that Taos and the surrounding areas has to offer. We will continue to use Taos Properties Real Estate for all our future real estate purchases and sales.
"
Lisa Cancro and the Taos Properties team were incredibly professional, informative and committed to extraordinary customer service. As an experienced realtor, Lisa understands the real estate marketplace and provided excellent guidance on locating a property that fit my unique needs. She consistently brought clarity, honesty and a "can do" attitude to the purchasing process balanced with warmth and good humor. Lisa went above and beyond expectations as she worked diligently to create a deal that led to a successful purchase with an earlier than expected closing date.
Cheers,
Dan
"
My husband and I went to visit a dear friend in the Arroyo Secco area, with the idea of touring a few properties during our stay. We live in Colorado with our two young boys and love to ski. We'd been entertaining the idea of a ski house, but hadn't found anything that excited us. Taos Ski Valley wasn't exactly on our radar, but we quickly fell in love after touring a few properties. If it weren't for John and Lisa Cancro, the ski house that stole our hearts would not be ours today.
Out-of-state clients trying to buy in TSV, during the pandemic, was a challenge that required great expertise (and I believe a lot of patience). John is an expert who wore many hats during a long and challenging home purchase. Fun to work with, knowledgeable, always had wonderful advice and feedback. He kept us at ease during bumps in the road and always fought for what we wanted, reminding us often, "if it doesn't feel right, don't do it". Communication was incredible and timely and his dedication to the entire process was not only passionate, it was truly caring.
We miss the adventure of working with John and Lisa. There certainly wasn't a lack of laughs and now we are beyond pleased to be a part of the Taos community. Thank you John and Lisa for the invaluable service, hospitality and now friendship.
"
Lisa is a joy to work with! She is friendly, sensible, and responsive. Lisa marketed my property beautifully and took care of a number of challenging aspects of my sale without missing a beat. I would gladly work with her again.
"
Lisa was amazing during the entire experience of purchasing our El Prado/Taos home. She was always available and happy to answer any questions and help walk us through the process while maintaining a level of calm and "zen" that we could all benefit from. I would use Taos Properties again in a heartbeat!
"
We had the pleasure to work with Lisa Cancro to sell our home in Taos in February, 2020
Taos Properties is a highly professional team that goes above & beyond to help navigate the unique Taos real estate market.
Their digital & social media presence is strong and they put a lot of effort into making their listings stand-out from the crowd.
In short, they were easy to work with and made our home sale as simple and successful as possible. The best part of working with Lisa is that she is always more focused on answering questions & giving good advice than closing on a deal.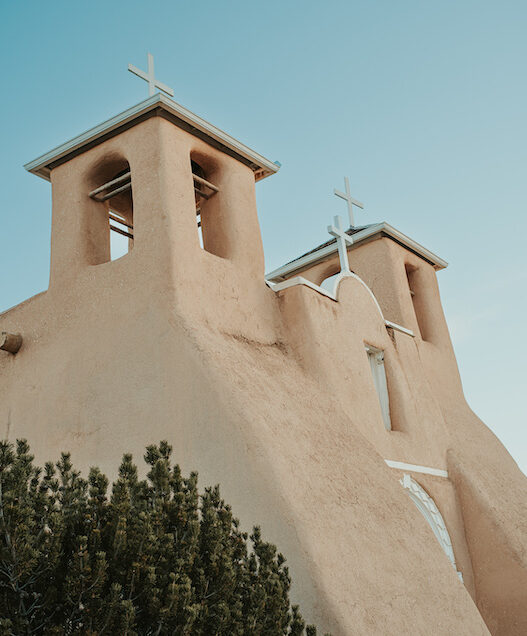 In Taos: Views are abundant & so are the lifestyle choices
Taos Properties maintains an extensive inventory of southwestern homes — including adobe homes, ski & mountain properties — as well as undeveloped land, ranches and exceptional commercial properties. Are you called to mountains, mesas or downtown living? We can help connect you with the home or land that best suits your unique lifestyle.
Why Taos?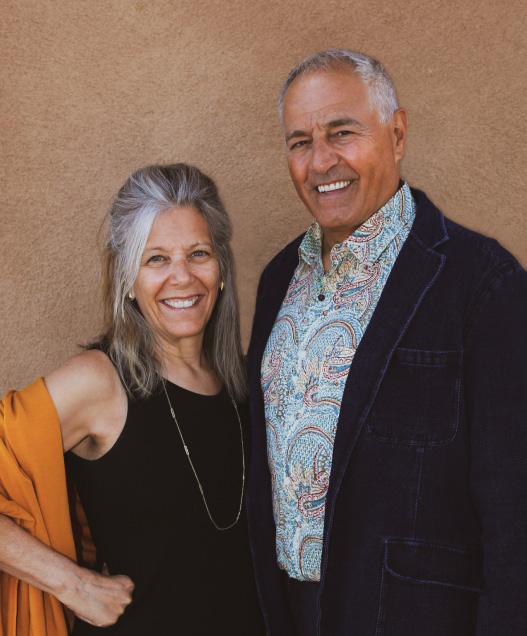 Boutique Real Estate in the High Desert
With over three decades of real estate and community expertise (we raised our children here!), we understand how critical it is to build and foster relationships. Our diligent approach to real estate is a matter of principle for our team. We know, when it comes to buying a home or land, every detail matters.
About Our Process