Search the property you're looking for
Heard around town:
"
Taos Properties went above and beyond, in the entire process.
Most helpful was looking after the details of documents needed and absolutely great follow up. I would highly recommend them as the go to source in TAOS! Cheers, One Happy Client
"
I had a wonderful experience with Lisa and her team to both buy and sell in Taos. They know the market intimately and understand the ebbs and flows of housing stock and pricing. We are currently looking to purchase again and we plan to have Lisa and her team represent us.
"
Working with Lisa was a delight, she was patient and positive, given that we were in the height of Covid. She was professional and was always available to answer a question or share information. We highly recommend Lisa for any of your real estate needs.
"
Dear Lisa,
This thank you is long overdue! The service that we received from you was exceptional! We felt that you were very honest, transparent and fair in representing us in buying our first home here in Taos! We were very impressed with the level of professionalism with working with you and John as a husband and wife team with him representing the seller! Everything went very smooth and we felt like it was a positive transaction on both sides of the table! We would like to endorse you with the highest recommendation to anyone who is looking for a great realtor here in the Taos area! Many thanks to you both!!!
Thanks so much!

"
Lisa was patient enough to work with us for a year and a half to find our awesome horse property in Arroyo Hondo. Our search was unusual in that most of it took place during the pandemic, and Lisa was still able to schedule showings for all properties we were interested in. Lisa guided us to property we needed, helped us through the mortgage process, referred us to vendors, and made the process easy for us. We love Taos, the property, and can't wait for the opportunity to spend more time there.
"
John,
Our homebuying experience with Taos Properties couldn't have been more satisfying. Your professional approach was refreshing and your help during the negotiation process was spot on. I believe the key to our successful purchase of a home in New Mexico boiled down to one significant activity…………..your listening to me and my family explain exactly what we were looking for in a vacation home! Your ability to listen to our desires and translating that to a short list of available properties certainly shortened the home search process dramatically. When you gave us six properties to "drive by", I thought we were just beginning what would be a lengthy process. However, when we finished the drive-by tour, there was one house that stood out to us as a perfect fit for our family. Our physical tour of that property confirmed that it was indeed perfect for us. Your patience at the beginning of the process (2 plus hours) certainly contributed to a much shorter search for our vacation home. After owning the home for almost 9 months and several visits by various family members, it is indeed a perfect for our family! Thanks again for all your help!

"
Lisa was the absolute DREAM! As a first time home buyer she made me feel comfortable, knowledgable and stress-free during the buying process. Lisa knows everyone in the Taos area, she is unbelievable responsive and always had my best interest at heart! I cannot recommend Lisa highly enough!!
"
During the Covid-19 Pandemic, we came to stay in Taos for two weeks to escape the city, Los Angeles. My partner fell in love with Taos, New Mexico and we went house hunting with John, who was helpful, knowledgeable and extremely dedicated to helping us realize our dream. Thanks to Taos properties, we have made our home in Taos, a magical place.
Thank you John and Lisa.
"
I recently had the pleasure of working with Lisa and John Cancro of Taos Properties. Both of them were instrumental in helping us find our home. Being our first home-buying experience, Lisa walked us through what the process was going to look like and the quirks of the local market that we could expect when buying in Taos.
When we found the right property (earlier in our search than we expected), Lisa was incredibly responsive and helpful, guiding us through the purchasing process. She also brought in John, her partner, when she was not available, which really kept the ball rolling.
I cannot recommend Taos Properties enough, as they are a pleasure to work with and bring decades of local knowledge with them to every relationship.
"
We highly recommend working with Lisa if you are looking to buy in Taos. She was professional, responsive and easy to work with. Her local knowledge was extremely useful in demystifying the process of buying from out of state, and her advice ensured our offer was accepted and that we saved a ton of money in the process. 11/10 would recommend.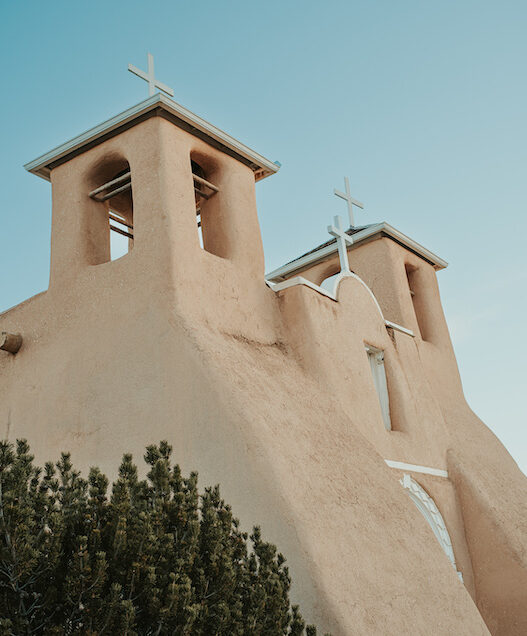 In Taos: Views are abundant & so are the lifestyle choices
Taos Properties maintains an extensive inventory of southwestern homes — including adobe homes, ski & mountain properties — as well as undeveloped land, ranches and exceptional commercial properties. Are you called to mountains, mesas or downtown living? We can help connect you with the home or land that best suits your unique lifestyle.
Why Taos?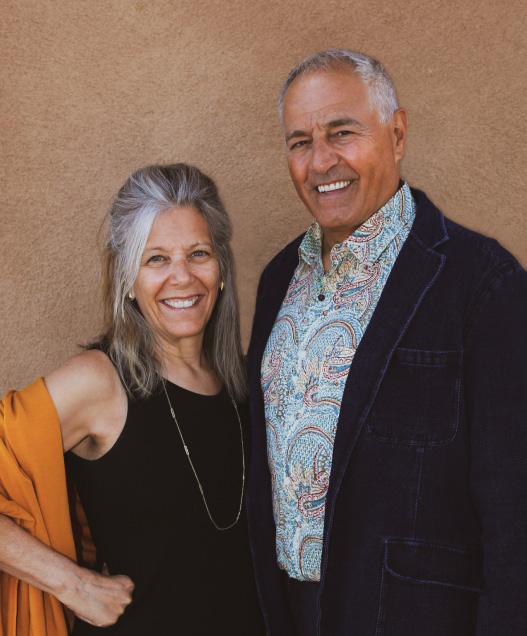 Boutique Real Estate in the High Desert
With over three decades of real estate and community expertise (we raised our children here!), we understand how critical it is to build and foster relationships. Our diligent approach to real estate is a matter of principle for our team. We know, when it comes to buying a home or land, every detail matters.
About Our Process