Search the property you're looking for
Heard around town:
"
I highly recommend John for anyone that is looking to sell their properties. It was a long process only because the title companies are extremely backed up, but John made sure everything was in order and lined up so there would be zero delays from our end. He is extremely proactive and attentive to all the details. With all the title company issues, I honestly don't think we would have closed as smoothly with anyone else. 5 Stars !!
"
I've worked with Lisa and John on a couple of transactions now; their professionalism, expertise, and integrity made both my transactions as smooth as possible and even enjoyable. What's more, I am honored to have gained them as friends throughout the process. To anyone looking to buy or sell, you really can not go wrong with them. Thank you Lisa and John!

"
My wife and I worked with Lisa over the course of a year to purchase our dream home in Taos. Since we were out of state, most if not all of our walkthroughs and location visits were conducted virtually over FaceTime. If the connection was bad, Lisa would record incredibly high quality video walkthroughs.
I appreciate Lisa for sticking with us through the rollercoaster ride of multiple offers and turbulent interest rates. Lisa's inside baseball knowledge of the area, builders, and market gave us an edge finding the right location for our family. Lisa went beyond the call of duty so many times, there isn't enough room to list them all here.
We are so grateful to have worked with such an incredible talent as Lisa and feel privileged to call her a friend.
"
We had the pleasure to work with Lisa Cancro to sell our home in Taos in February, 2020
Taos Properties is a highly professional team that goes above & beyond to help navigate the unique Taos real estate market.
Their digital & social media presence is strong and they put a lot of effort into making their listings stand-out from the crowd.
In short, they were easy to work with and made our home sale as simple and successful as possible. The best part of working with Lisa is that she is always more focused on answering questions & giving good advice than closing on a deal.
"

I was living in Texas and bought a lot through Lisa Cancro, with the hopes of building in the future. I also bought a property in El Prado through Lisa, as my house in Texas sold in three days after listing and I found myself homeless. She and John have been wonderful and my source for all information from surveyors to lawyers to electricians and the list goes on. As a single women, I don't think I could have done it without their help and I admire Lisa for her knowledge and professionalism, but also consider her a dear friend now.
"
Lisa Cancro and the Taos Properties team were incredibly professional, informative and committed to extraordinary customer service. As an experienced realtor, Lisa understands the real estate marketplace and provided excellent guidance on locating a property that fit my unique needs. She consistently brought clarity, honesty and a "can do" attitude to the purchasing process balanced with warmth and good humor. Lisa went above and beyond expectations as she worked diligently to create a deal that led to a successful purchase with an earlier than expected closing date.
Cheers,
Dan
"
Working with Lisa was a delight, she was patient and positive, given that we were in the height of Covid. She was professional and was always available to answer a question or share information. We highly recommend Lisa for any of your real estate needs.
"
The team at Taos Properties was great during our exploration for our new house in the Taos area. Lisa was a wonderful person to work with during our search. She was thoughtful, encouraging, informative, and truly wanted to help us find the right house based on what we stated was our need and desire. Lisa's continued assistance and insight to the market provided tremendously to our move to the area. She was always available to answer our questions and provide us with houses to review. We will always remember her support and honest review of what to expect. She and John, both, helped us throughout the process of finding our new home. Thank you to the team at Taos Properties.
"
Lisa and John did a wonderful job in selling our home in Taos. We were very pleased with Taos Properties Real Estate and their prompt, professional and knowledgeable services throughout the entire process! Thanks again Lisa!
"
I recently had the pleasure of working with Lisa and John Cancro of Taos Properties. Both of them were instrumental in helping us find our home. Being our first home-buying experience, Lisa walked us through what the process was going to look like and the quirks of the local market that we could expect when buying in Taos.
When we found the right property (earlier in our search than we expected), Lisa was incredibly responsive and helpful, guiding us through the purchasing process. She also brought in John, her partner, when she was not available, which really kept the ball rolling.
I cannot recommend Taos Properties enough, as they are a pleasure to work with and bring decades of local knowledge with them to every relationship.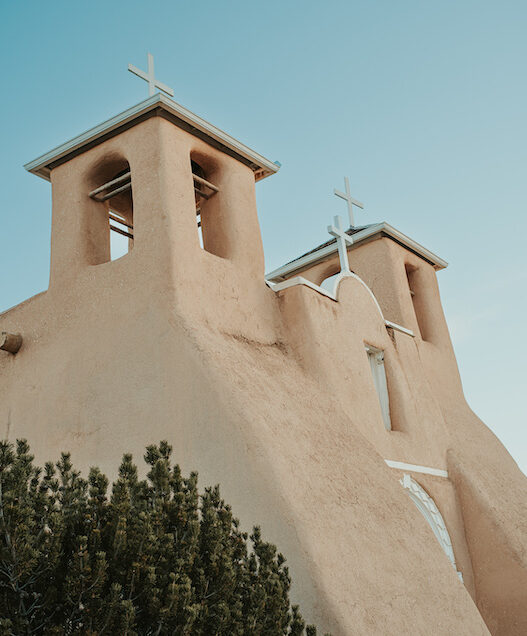 In Taos: Views are abundant & so are the lifestyle choices
Taos Properties maintains an extensive inventory of southwestern homes — including adobe homes, ski & mountain properties — as well as undeveloped land, ranches and exceptional commercial properties. Are you called to mountains, mesas or downtown living? We can help connect you with the home or land that best suits your unique lifestyle.
Why Taos?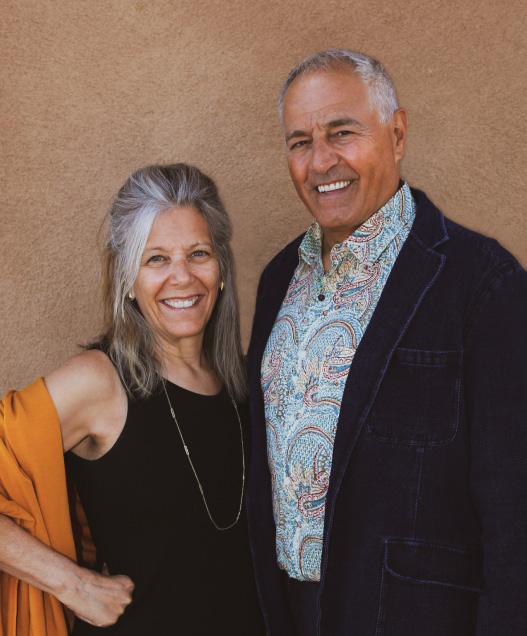 Boutique Real Estate in the High Desert
With over three decades of real estate and community expertise (we raised our children here!), we understand how critical it is to build and foster relationships. Our diligent approach to real estate is a matter of principle for our team. We know, when it comes to buying a home or land, every detail matters.
About Our Process